BioGeometry Courses
The BioGeometry personal development curriculum is divided into two levels: Foundation Training Level & Advanced Training Level, which introduce BioGeometry principles to begin applying in your personal and home life. Students will receive a certificate of attendance with the completion of each level. 
The Advanced Training Level is followed by the BioGeometry Environmental Home Solutions (BG-EHS) Applied Skills Workshop, which serves both as an extension to the personal development curriculum, as well as a pre-requisite to the BG-EHS Licensed Independent Associate-Practitioner and BG-EHS Licensed Independent Practitioner tracks. BG-EHS Licensed Independent Associate-Practitioners and BGEHS Licensed Independent Practitioners are licensed to offer BioGeometry Environmental Home Balancing Services.
Online Foundation Training Class
BioGeometry takes us beyond our quantitative worldview, reviving the qualitative worldview of the Ancients.
 Detect, create, and amplify beneficial energies.

Detect and harmonize harmful energies, including those from electromagnetic fields, chemicals, geopathic stress, and food and drink.

Unlock and understand nature's own design language at the archetypal level of the universe.

Practically apply the Ancient worldview of a qualitative universe in a modern science to solve problems faced in our daily life.

Learn the universal laws of energy that can be applied to any field from medicine, to agriculture, to design.

Tune into your own personal wavelength to be able to measure the resonant effects of any object or energy system on yourself.

Measure and balance the energy pathways of the body's organs using BioSignatures.
Learn this wonderful knowledge and skillsets in October 2023 intake. We look forward to seeing you in the class!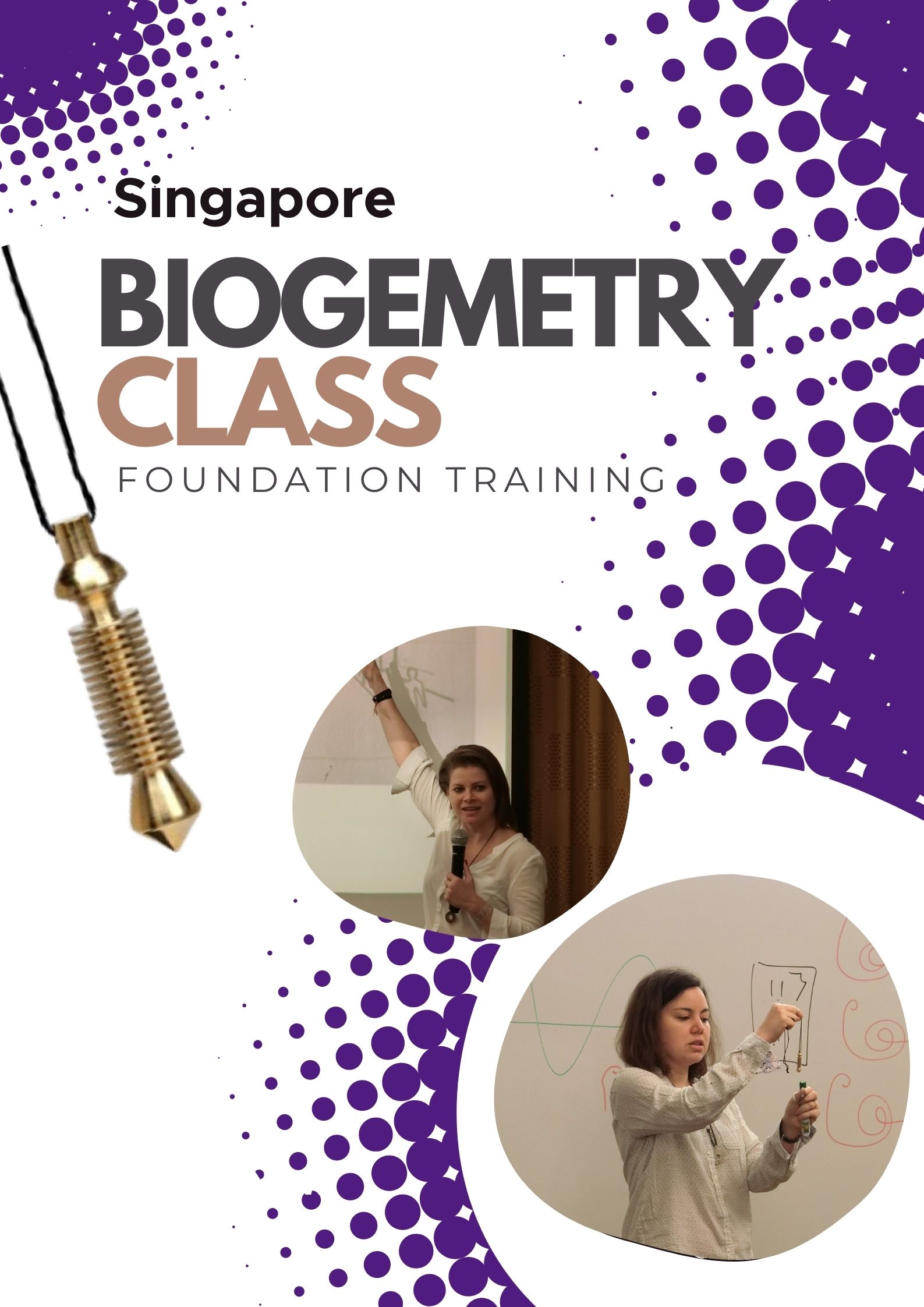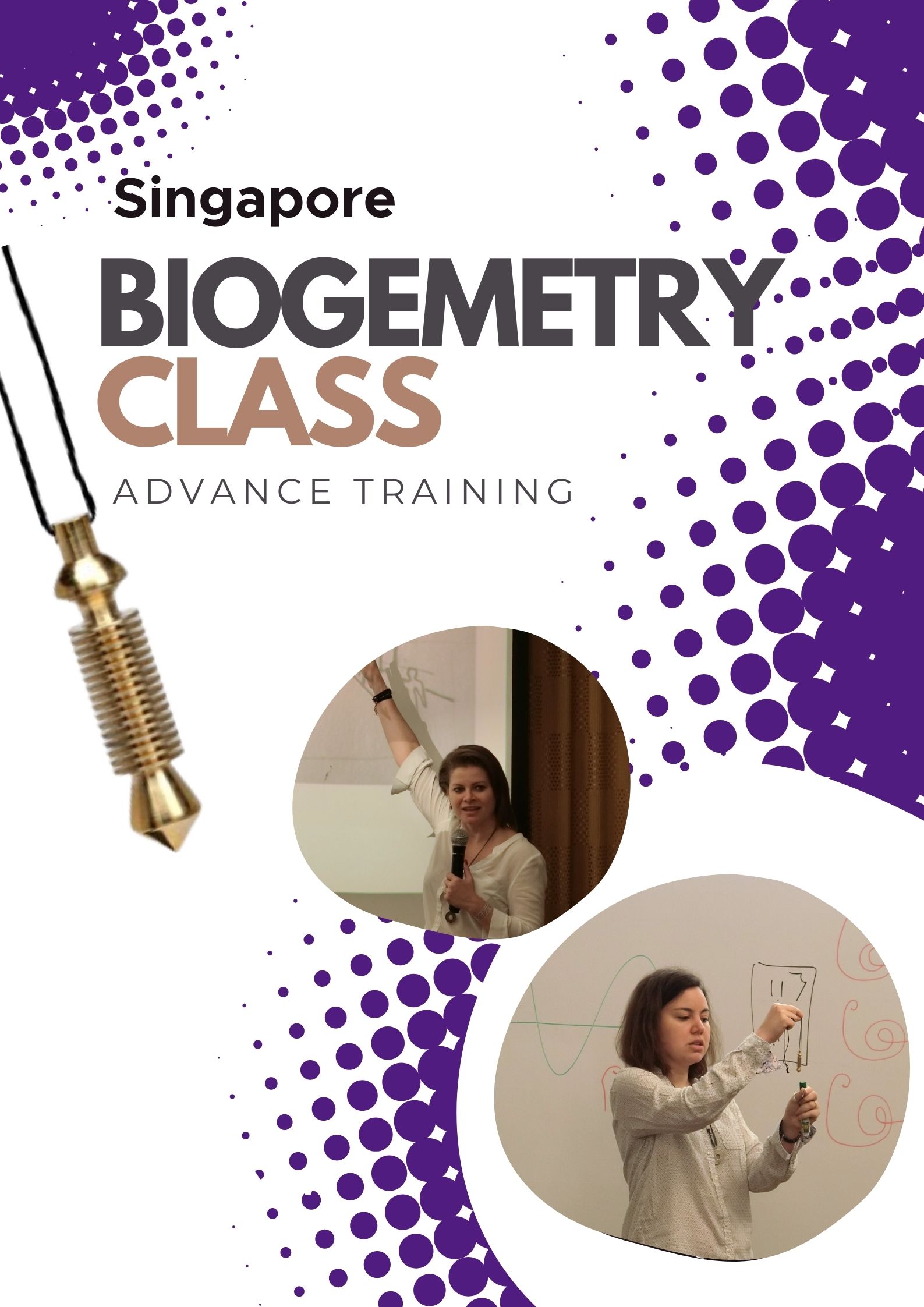 Online Advance Training Class
Completion of the BioGeometry Foundation Training is a pre-requisite for the BioGeometry Advanced Training
Build upon Foundation testing skills using more advanced techniques and tools.

Use the Human Archetype Ruler to measure and balance the ten BG Qualities present in biological systems and spaces.

Use the Human Archetype Ruler to measure and balance on the planes of nature levels (physical, vital, emotional, mental, spiritual).

A deeper understanding of the Physics of Quality.

Advanced Design principles, including linking to power spots in the sky.

Working with a set of tunable tools for local and distant sources.

Advanced calibration techniques using the BioGeometry Left Brain and Right Brain Shapes for personal and environmental balance.

New unpolarized BG28 Dial System
The next class for Asia will be in November 2023. See you in class!
9 – 13 November 2023 Wait List Only
The BG-EHS ASW is the final stage of the BioGeometry personal development curriculum, following the BioGeometry Foundation (FT) and Advanced Foundation (AT) Trainings. It is also the prerequisite* workshop for those who would like to move forward with the BG-EHS Associate-Practitioner & Practitioner** licensing tracks.
This workshop builds on the BioGeometry applied skills acquired at the FT and AT classes, and introduces students to advanced tools, techniques and protocols that enable them to apply the BG applied skills set with increased accuracy, efficiency and effectiveness. As of 2023, the BG-EHS ASW has been expanded to five days, and includes more advanced material than the previous four-day format.
Advance into this wonderful knowledge and skillsets in the November 2023 intake. We look forward to seeing you in the class!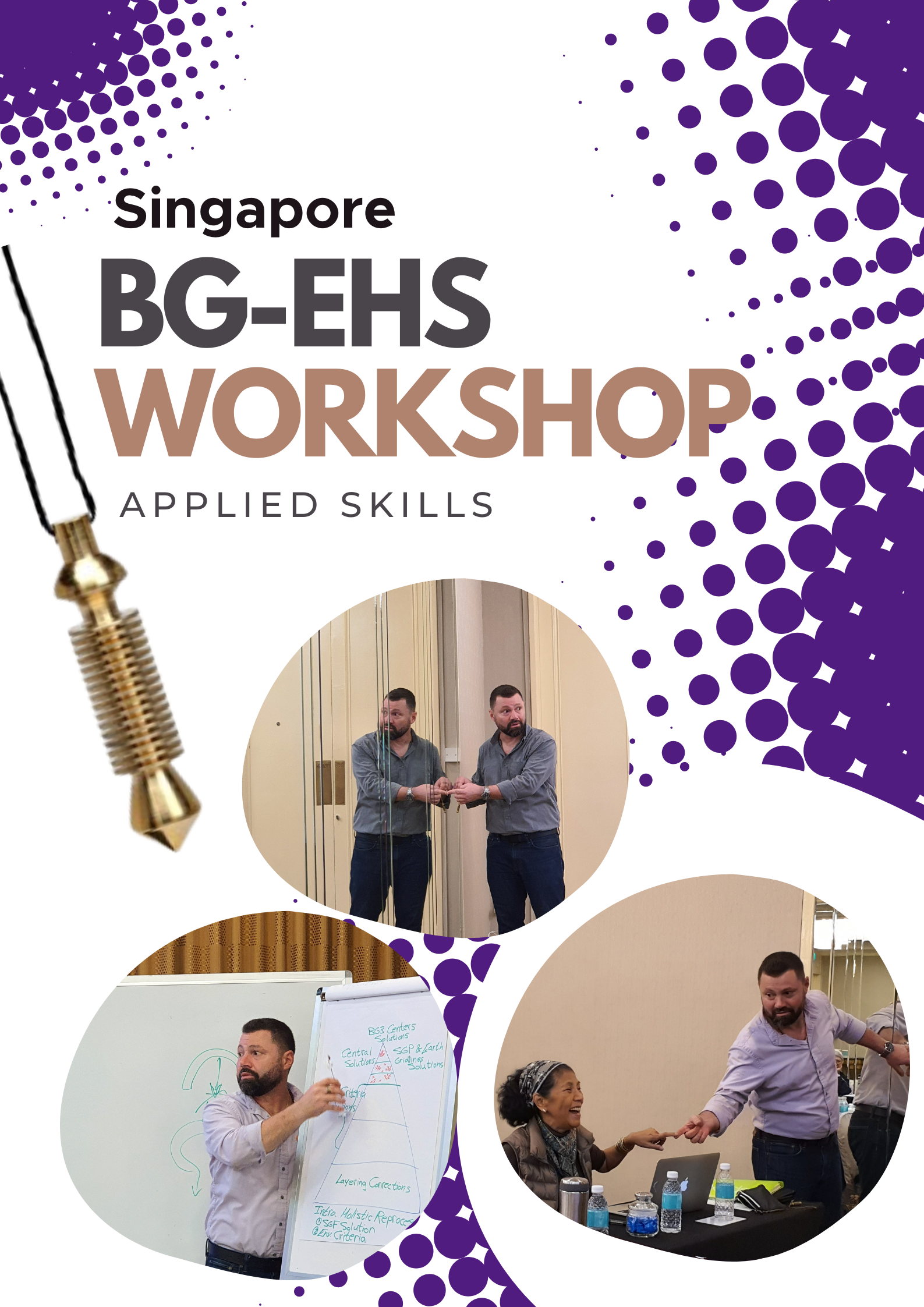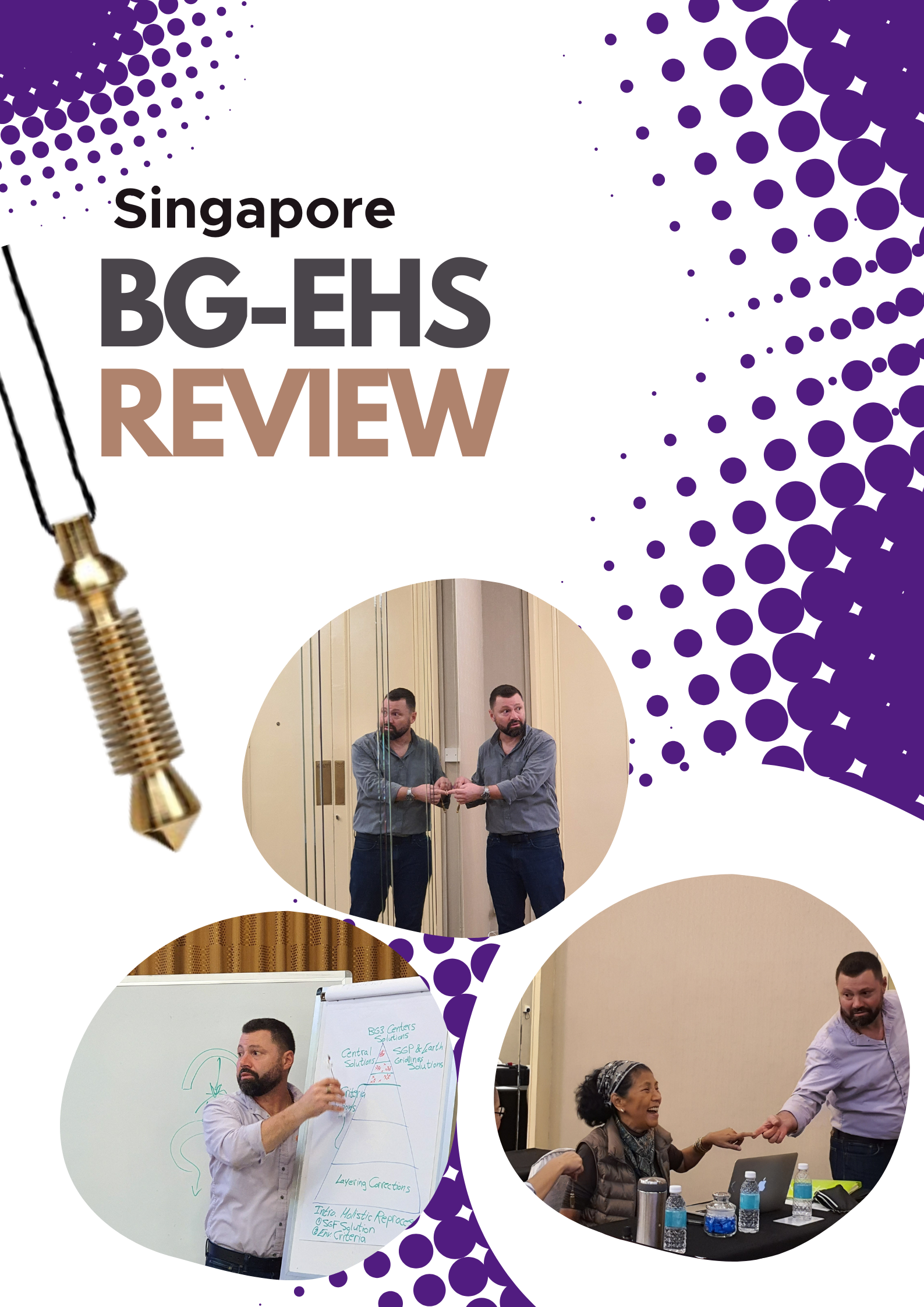 17 – 18 November 2023 BG-EHS Review
19 – 20 November 2023 BG-EHS Practitioner Assessment
The two (2) day BG-EHS Review is a great opportunity for BG-EHS licensees to practice and enhance their BG-EHS applied skills, with personalized instruction, as well as work alongside BG-EHS colleagues.
This BG-EHS Review will cover the upcoming 2023 BG-EHS Online Update material, with hands-on application and exercises.
BG-EHS licensees who attend this BG-EHS Review will have free access for optional review of the upcoming 2023 BG-EHS Online Update, which will be announced soon.
For BG-EHS Associate-Practitioners who want to move forward with the BG-EHS Practitioner license, BG-EHS Practitioner assessments will be offered on the day(s) following the Review, on a first-come-first-served basis.